Translate this page:
| | |
| --- | --- |
| CCSD15 E-News • April 27, 2018 | Occupational Therapist Awareness Month |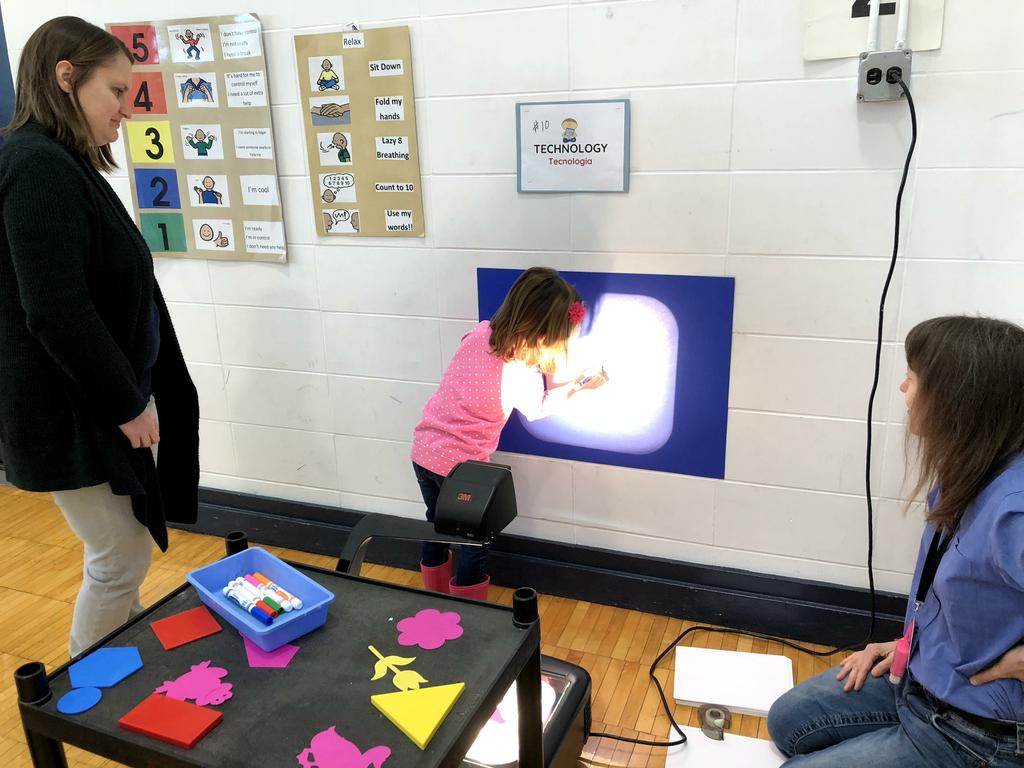 A CELEBRATION OF OUR OCCUPATIONAL THERAPISTS 
April is Occupational Therapy Awareness Month, so please join me in recognizing the efforts of the OTs in our schools. 

Occupational therapists help students do things they want and need to do through the therapeutic use of daily activities or occupation. Every day, they help so many of our special needs students learn and succeed in what is their current occupation—children and students of District 15.

The assistance they provide their students helps to build the motor and sensory processing skills they need to participate in everything from academic activities to social/leisure pursuits and self-care. Their work enhances their students' self-esteem and self-satisfaction and helps them find personal fulfillment and meaning in life. 
Please take a moment to recognize our occupational therapists and to thank them for their vital contributions to the District 15 team.  
Sincerely,




Dr. Scott Thompson
Superintendent of Schools
---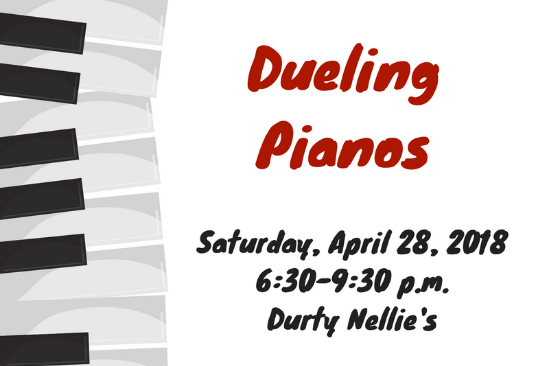 THIS WEEKEND: ONE-FIVE FOUNDATION DUELING PIANOS FUNDRAISER
Tickets are now on sale to the one-five Foundation's Dueling Pianos Fundraiser on Saturday, April 28 at Durty Nellies in Palatine. 
When you buy a ticket to this event, you are supporting classroom mini-grants, Lego Robotics and other educational enhancements for District 15 students. Click on this link to get your tickets.
Any District 15 teacher in attendance will be entered in an on-the-spot raffle for a $250 mini-grant.
---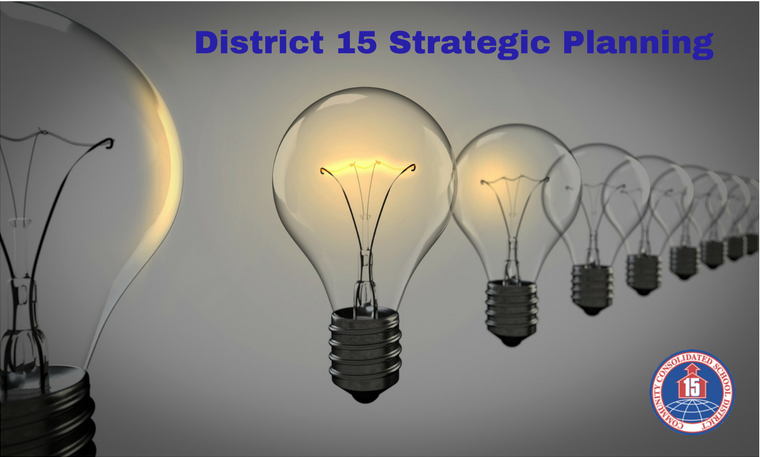 TOWN HALL MEETING: STRATEGIC PLANNING 
The public is invited to attend a town hall meeting on 
Monday, April 30
 to discuss the draft outline of the District 15 strategic plan, hosted by the community engagement group OurD15Voice and the District 15 board and administration. The meeting will be held in the Winston Campus cafeteria from 7-8:30 p.m.
The school district is developing a strategic plan to provide clear direction and vision for the organization over the next several years.
Community input from a recent values survey has been incorporated into the draft plan, which was put together during a Board of Education weekend retreat in March.
At the April 30 meeting, members of the board and administration will present the draft plan to the public, including strategic values, direction, action and results. A Facebook live stream will be available through the 
OurD15Voice Facebook page
 for those unable to attend in person.
---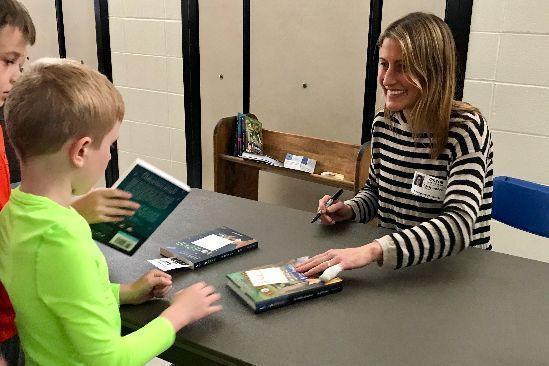 BEST-SELLING AUTHOR TRACY HECHT VISITS HUNTING RIDGE ELEMENTARY SCHOOL 
 
Hunting Ridge Elementary School welcomed Tracey Hecht, best-selling author of "The Nocturnals" April 24.
Every Hunting Ridge student and staff member read Hecht's book as part of a "One Book, One School" literacy event. This isn't the first time Hecht interacted with students about writing and storytelling. She also spoke to students through a video chat earlier this year.

Students and staff had a great time interacting with Tracey and learning about developing story ideas, characters, the book editing process and more. Visit District 15's Facebook page to see more photos of the author visit.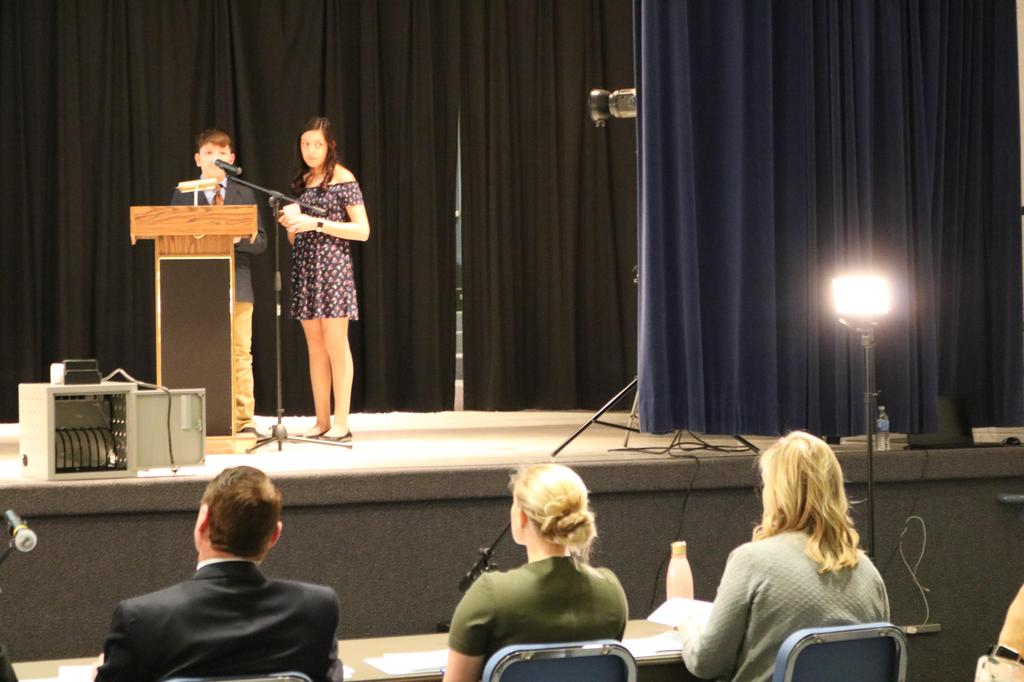 STUDENTS EARN BUSINESS FUNDS DURING YOUNG ENTREPRENEURS INVESTOR PANEL 


Congratulations to our junior high school students who took part in the Young Entrepreneurs Academy (YEA!) Investor Panel April 19. 
Students who elected to participate in the after-school program facilitated by the Palatine Area Chamber of Commerce this year worked hard to create their own unique business ideas. Students pitched their ideas before a panel of investors during the program's culminating event held at Sundling Junior High School. 
The top three student entrepreneurs selected by the investor panel were:  
Samarth C. of Carl Sandburg Junior High, Carbon Celestial: $1,075 in start-up funds received 
Soundarya S. of Plum Grove Junior High, Easy Rub: $950 in start-up funds received
Hannah O. of Carl Sandburg Junior High, Comfy Travel: $800 in start-up funds received
All 16 student businesses received at least $100 in start-up funds.
Carl Sandburg student Samarth C. will represent the district at the national level next month during the YEA! 10th annual Saunders Scholars National Conference and Competition. More than $70,000 in scholarships will be awarded during this event. 
---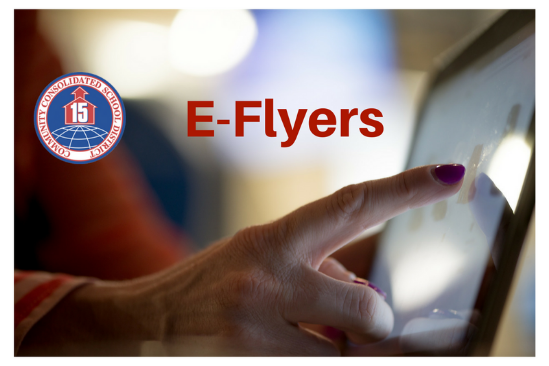 E-FLYERS UPDATED ON CCSD15.NET

Don't forget to check out the
e-flyers
section of our website to see the latest material from our community partners. Information from places like local park districts, Harper College, neighboring high school districts, the Palatine Opportunity Center (POC) and more are frequently updated on this website.
​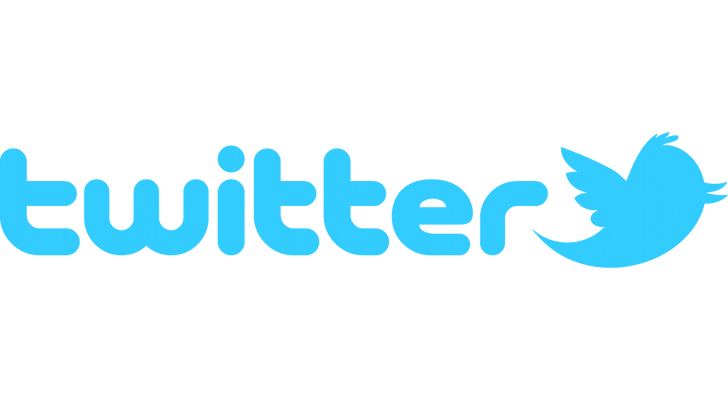 Community Consolidiated School District 15 Copyright © 2018, All rights reserved.